Get End of Lease Cleaning in Sydney from Move Out Mates!
Call today, prices start from $225*
Regardless of your situation, our bond cleaning in Sydney will help you out. Move Out Mates offers you a complete range of services you can use when you are about to vacate a property.
Whether your landlord is a bit too hard to deal with, or if you are a landlord yourself and your tenants are making a big mess of your tidy house, we can handle it all for you. Spare yourself the headache and call upon the cavalry!
We have years of industry experience and we'll make sure that you are satisfied with our work. For that purpose our skilled cleaners will scrub your home inside and out! We use top-notch cleaning equipment and detergents to bring you results of highest professional standards.
Testimonials
The cleaners did an amazing job and thanks to that I managed to get the full deposit back. It's definitely a company you can rely on!
Thanks for the professional service last week! Everything went as planned and we got our deposit back! The owner was impressed and even asked for your number, so expect more calls from our neighbourhood soon!
These guys are great. I needed end of lease cleaning and I needed it performed in a very short time. I didn't really had the time and opportunity to search for "the best" cleaner but I don't regret my decision to give this cleaning company a chance. Team was on time (very pleasant and friendly…
We (me and my husband) had our three tenants leaving but we were out of home. Then we found a huge mess left in the rooms. The cleaners we booked were there on time and did the job quite quickly. Very satisfied with the service and the price, would definitely recommend to my friends if…
We used the services of Move out Mates ( MOM ) for the cleaning at the end of our lease contract. They did pretty well and they were kind enough to ask if we need some help with the moving of the heavy sofa that had left in our old property. It's good to see a…
My parents are very old and they can't take care of their house by themselves. Unfortunately, they live too far from me and I can't help them regularly. The mates from the cleaning team were very friendly and worked thoroughly through all of the premises. Thanks!
Our Services Come With Many Benefits
In order to ensure the highest quality end of lease cleaning services you deserve, our experts in Sydney are trained twice a month. And if, by any chance, you think that there is more to be done in your house, no worries, our services have 72 hours guarantee. That is to say, we will send a team to redo the cleaning free of charge!
Amongst the many other benefits our services provides are:
Unlimited in time cleaning sessions – we stay until you're satisfied;
A free quote – no hidden charges;
Environmentally And Human-friendly Detergents ;
7 Days/Week Availability ;
Our Teams Will Get the Job Done for You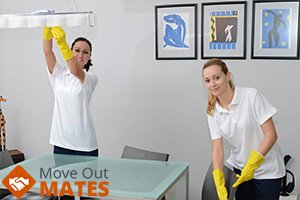 Our highly efficient and experienced end of lease cleaners in Sydney aim to scrub every corner of your house. Whether you're a tenant who wants to get your bond back in full, or a landlord trying to impress prospective tenants with the pristine cleanliness of your property, we're up to the task! Using only environmentally-friendly and child-safe professional detergents which are not found in your local supermarket, you can be absolutely certain – we will turn your home in a tidy and healthy environment.
Other Services We Can Help You With:
Additional Info
A tenant or a homeowner? Browse more topics on the Fair Trading website. If you have any disputes with a tenant/landlord you can check the website of The NSW Civil and Administrative Tribunal (NCAT).
Useful for Tenants – Sample Letters.
Please complete the form below to get a callback with a free quote.